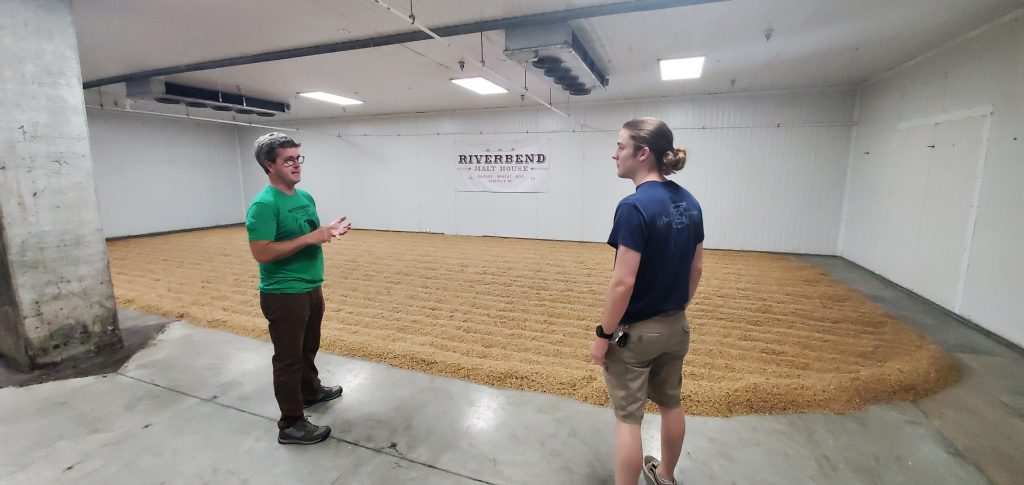 They say "If it ain't broke, don't fix it", but who would turn down a better beer if you had the chance? We had the opportunity to experiment a little with our friends at Riverbend Malt House in Asheville to see if we could make our flagship Beech Mountain Lager even more crisp and refreshing than it was, so we couldn't turn it down.
Riverbend Malt House is known nationally for making great malt using ingredients from local farmers that really help to produce quality craft beer, so when we decided to experiment with the malt used in our lager Riverbend was a no-brainer!
We swapped out our normal malt for their Chesapeake Pilsner malt, which uses 2-row barley sourced from Virginia that is a touch sweeter than normal malt and has a nice balanced profile of bread crumb and honeysuckle. We used the same amount of malt, same mash profile, and water chemistry in the brew house along with the same lagering schedule, so this was a good chance to see which beer came out on top!
After a blind taste test that was conducted twice, nearly everyone could taste the difference in the lager with the new malt and all testers preferred it!
All this said, we think you're gonna love the new recipe behind our popular Beech Mountain Lager! We're committed to continually improving and experimenting with local partners to make the best beer possible, so be on the lookout for more exciting things in the future.
In the meantime, cheers!