Head brewer Aaron Maas is influenced by his passion for the outdoors and his love for a good seasonal beer. As head brewer, Aaron develops recipes for upcoming brews, while handling production, distribution and helping with events.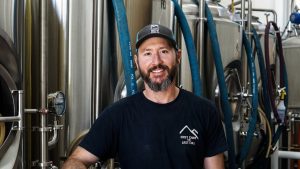 Hometown: Iowa City, IA
Years in field: 10 years
Ski or Snowboard: Yes, please. (both)
Favorite Beer to drink: My taste is definitely seasonal, but I'll have what you're having.
Interests and/or Hobbies: Hiking, camping, climbing, paddling, golfing and my dog.
Fun fact: I am the head coach for the Lees-McRae Ski & Snowboard Team